Kelly Khumalo Shares Adorable Photo Of Her Kids Amid Senzo Drama On Twitter
The past two days has seen Senzo Meyiwa's unsolved case take over social media with fans asking for answers and new details involving Chicco and his son Longwe emerging.
Whilst social media has been left with more questions and want Kelly Khumalo to follow suit Chicco and his son and do an interview with Mo Flavor and Masechaba on Metro FM, the mom of two has shifted her focus to her kids.
Kelly took to Instagram posting an adorable photo of her kids with the caption, " My Smile keepers, they come to my room every morning without fail, just to shower me with hugs and kisses before they leave for school."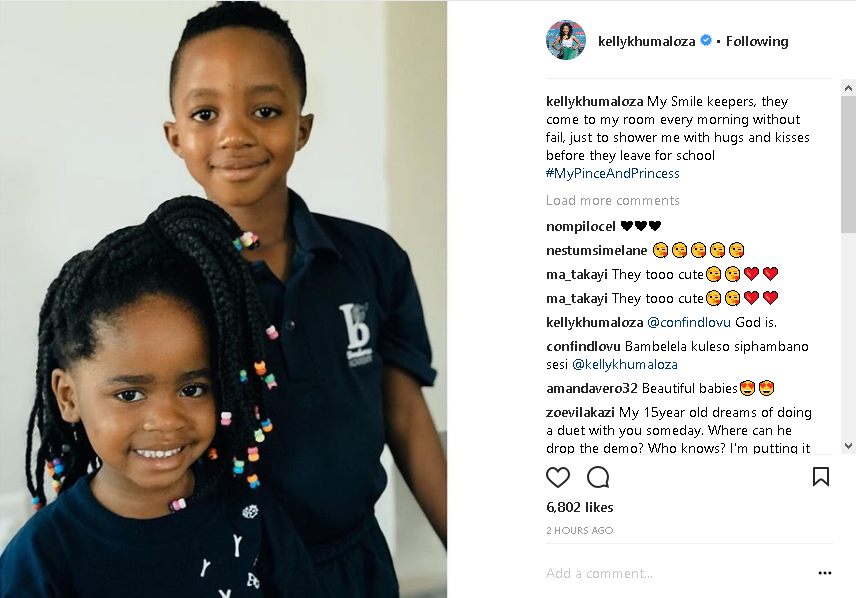 Kelly also posted a cryptic quote about the evil not becoming good because majority accepts it.
---
Youtube . Sitemapss . Webry . So-net . Gamer . Google+ . Facebook